ACCLAIM Academy at 7624 W Indian School Rd / Phoenix, AZ 85033 (acclaimacademy.org) has had a PYCA circus club since the 2014-2015 school year. Circus club is an extension of the school's 25-year emphasis on character education and the arts. Circus club is free for the students and consists of up to 25 members from the 3rd – 6th grades.
In 2021-2022, partial funding of the ACCLAIM Academy circus club is provided by the
Phoenix Office of Arts and Culture through appropriations from the Phoenix City Council.
The circus club meets on Tuesdays from 3:15PM – 4:45PM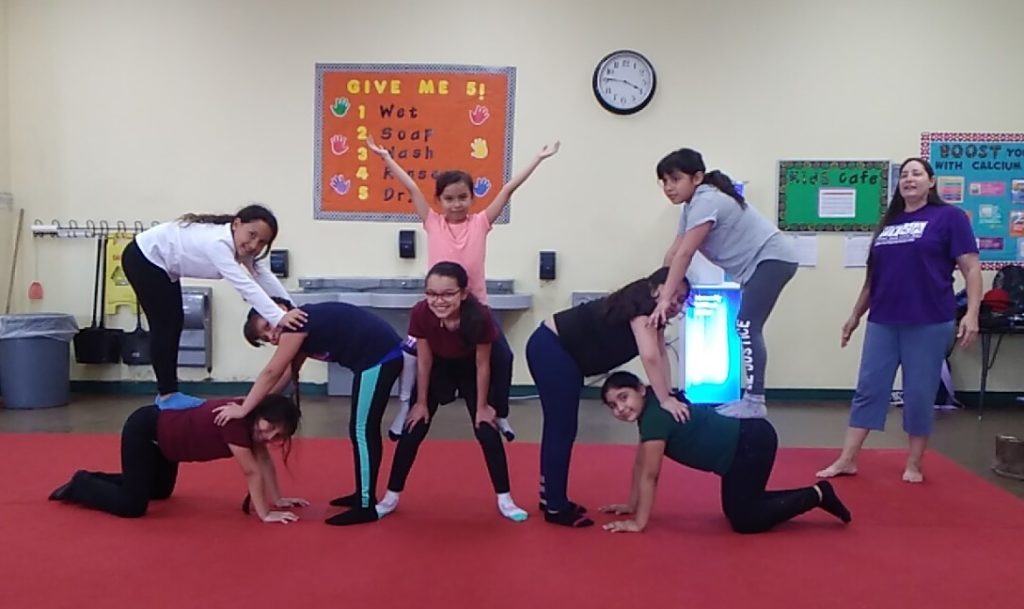 Circus Club Coaches
Jens Larson – PYCA founder and director
Dave Davis – juggling and balancing specialist Athena Davis – juggling and acrobatic specialist
Athena is a former gymnast, and Dave is an all-around juggling geek! This husband and wife team have been attending and teaching workshops at juggling conventions nationally and internationally for years. They have been coaching PYCA classes and camps for the last 4 years (they can do pretty much everything we teach!) and have been the backbone of the Aerial Mirage juggling club for over 30 years.
The circus club participates in periodic arts presentations by all the classes at ACCLAIM Academy. Here are photos from several years ago of our Hurray for the Arts program